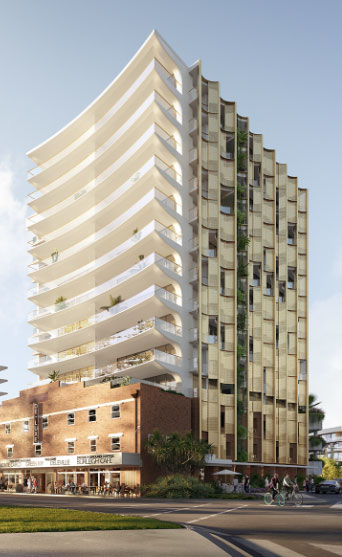 THE PERFECT BALANCE OF OLD & NEW
THE PERFECT BALANCE OF OLD & NEW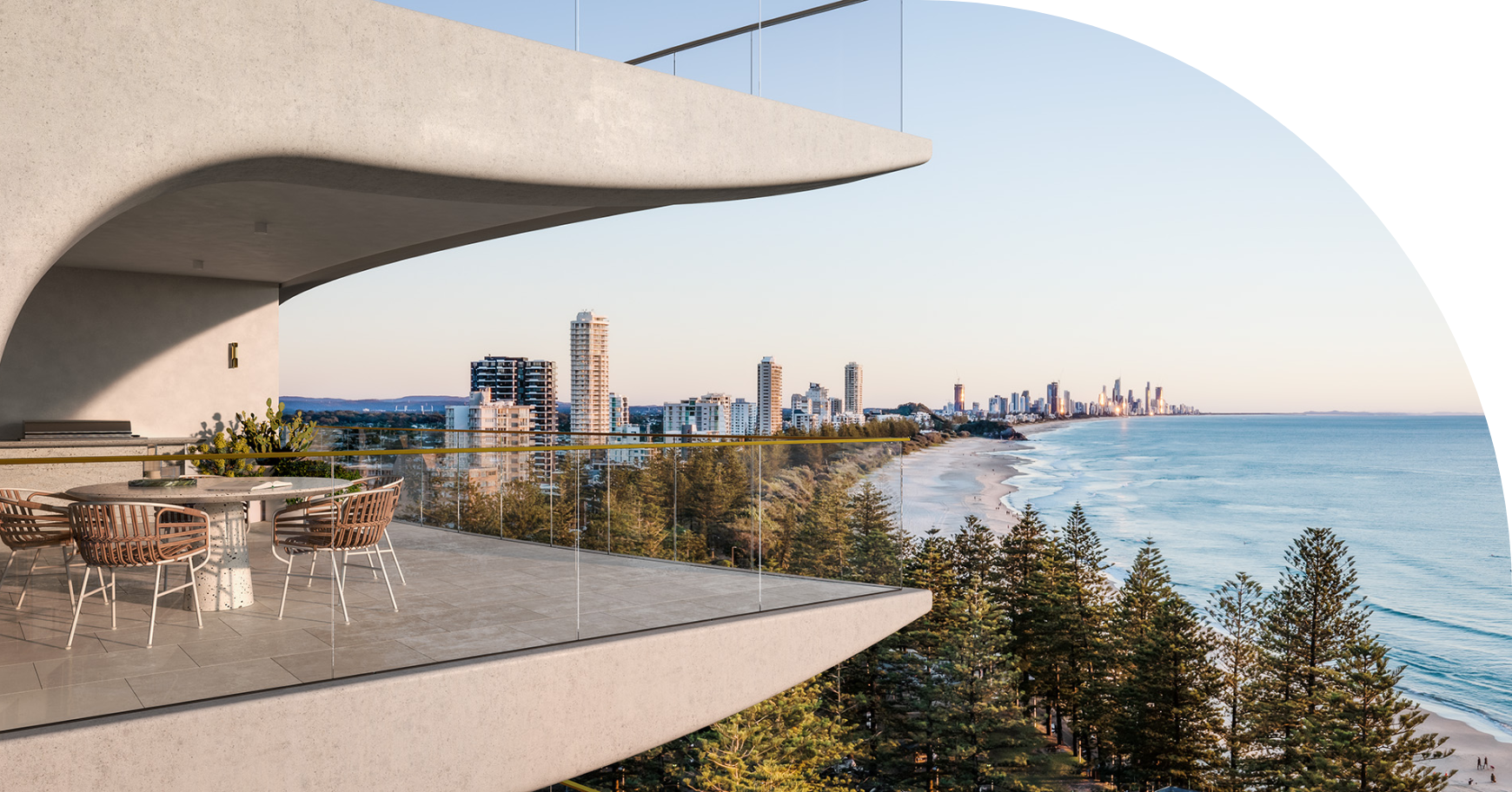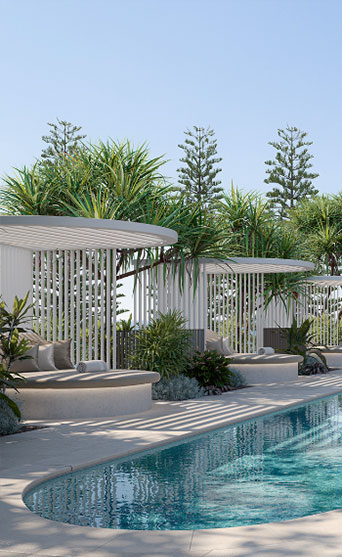 A PLACE WHERE THE WAVES HAVE CRASHED ONTO THE SHORES FOR AS LONG AS TIME AND THE STREETS TELL STORIES OF YEARS GONE BY, A NEW HAVEN IS BECKONING.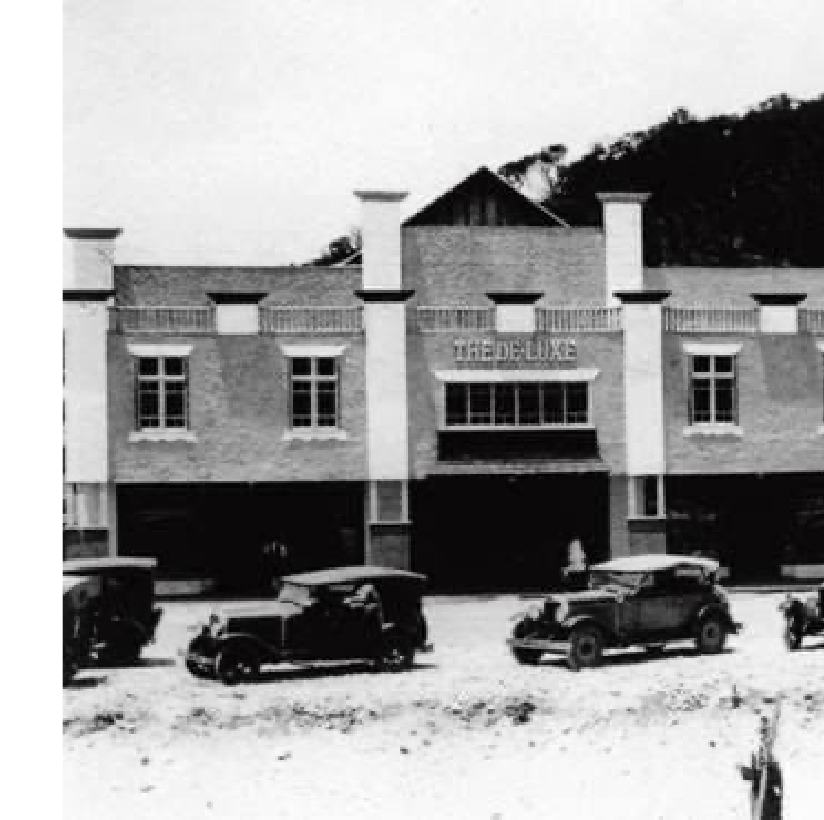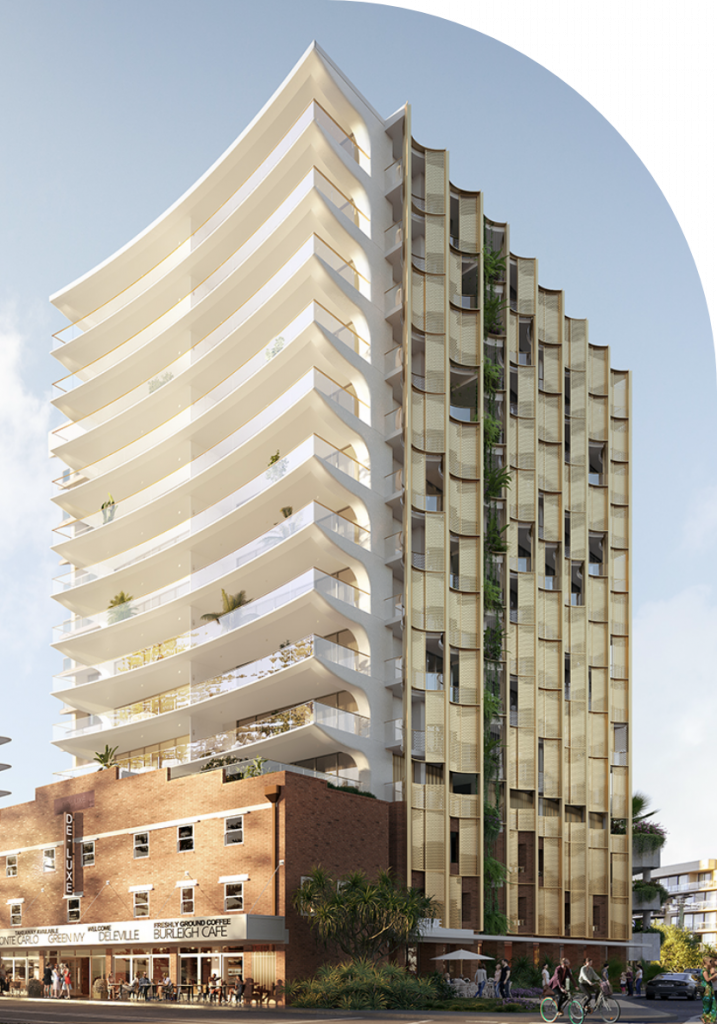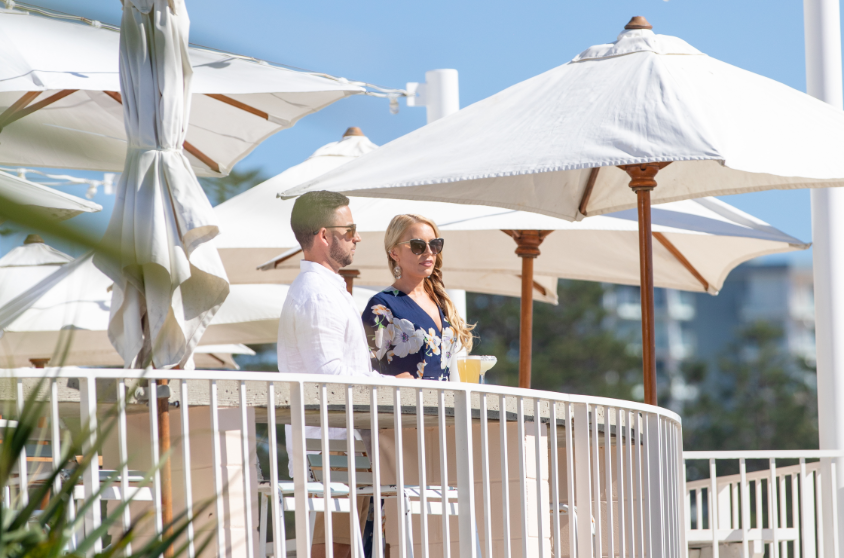 An authentic collection of just 28 residences, vibrantly inspired by the past yet created for tomorrow. The selection of apartments, sub-penthouses, penthouses, and beach houses are each a utopic slice of Burleigh's story – with a reinvigorated contemporary flair.
De-Luxe has been the cornerstone of the Burleigh beachfront precinct since 1930. Once a destination for elaborate soirees, classic films and community dances alike, the Old Burleigh Theatre Arcade is an enduring landmark for this coastal oasis – a celebrated place to gather and indulge in an opulent way of life.
Now, De-Luxe draws strength from its well-told chapters to present a new meeting place. Where time is no longer defined, the beauty of the past is embraced, and an authentic slice of history will live on for years to come.
The design of De-Luxe is an effortless fusion of old and new. Rich red brickwork, brass hues, and a simple palette on the exterior combine to inject cultural significance from the first moment. At ground floor, a well-appointed boutique retail space is complemented by an inspiring gallery, with each artwork an ode to an era gone by. As the tower unfolds, undulating curves and rounded edges take over and establish an intrinsic connection to the modern-day.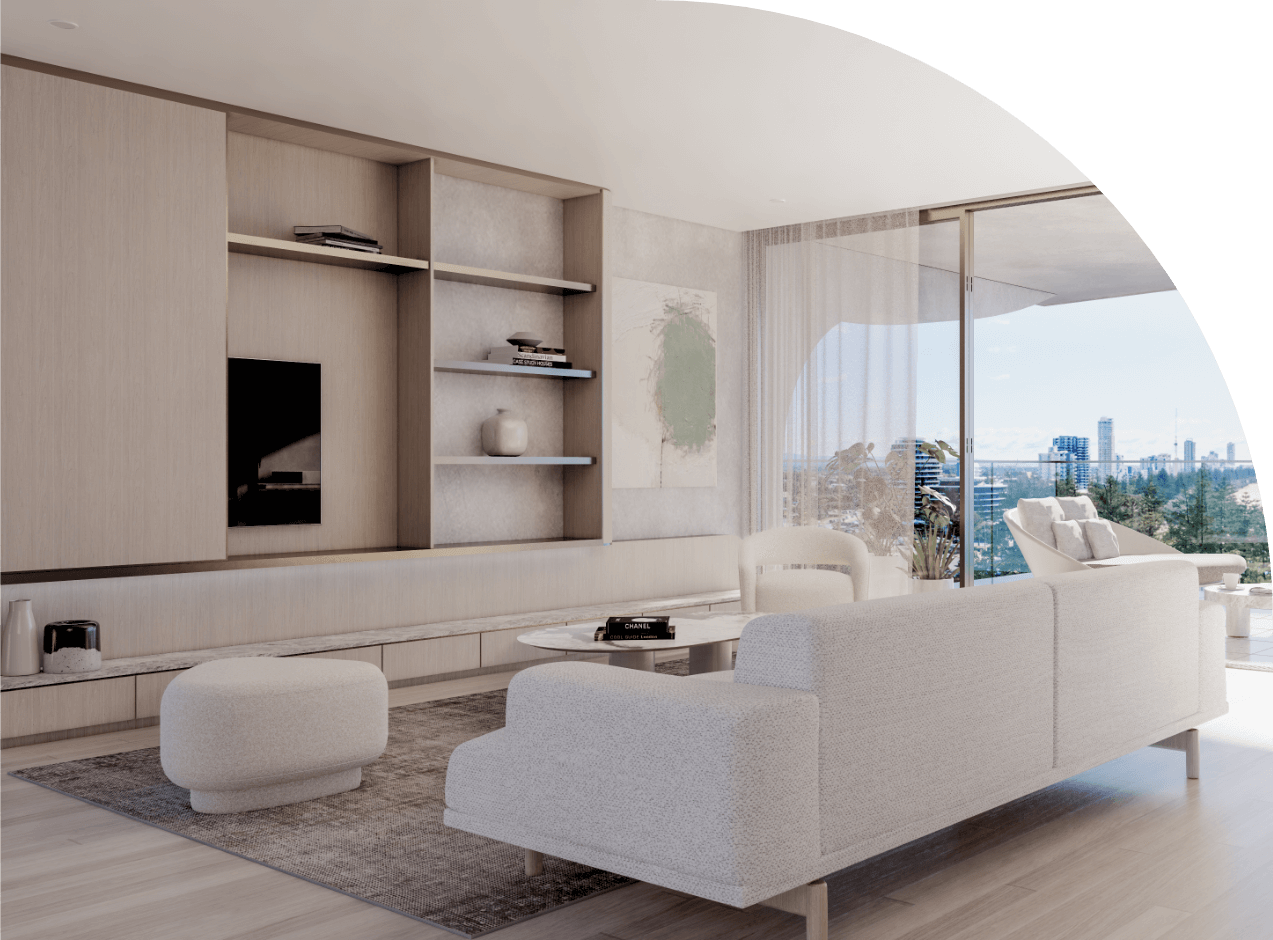 Each 2, 3 and 4 bedroom residence is a private haven for restoration, with rich, natural finishes adorning every touchpoint. The kitchen hosts intriguing stone benches, warm timber joinery, weathered brass fixtures, premium appliances and an oversized butler's pantry that makes cooking and cleaning a breeze.
The open plan living and dining area is a podium for your most treasured memories. The full-height windows and large sliding doors connect seamlessly to the balcony, collapsing the boundaries between indoor and outdoor living. A carefully curated sky garden ensures every floor enjoys mesmerising views.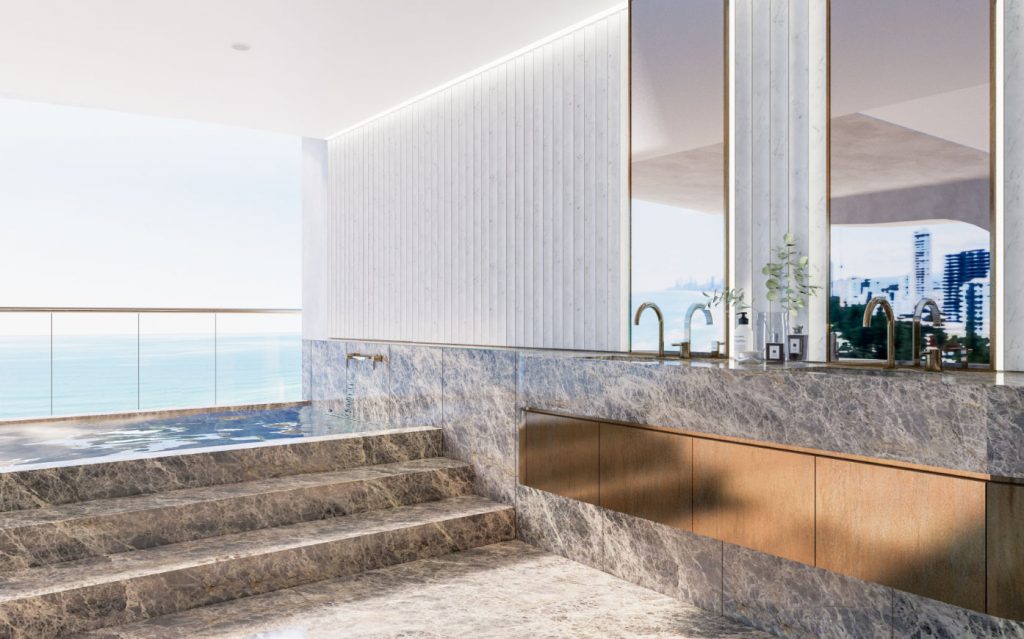 Retreat to the bedrooms to cultivate feelings of comfort, tranquillity and self-care. In the master, the generous walk-in-robe comes with plenty of room to spare. Meanwhile, the adjoining ensuite offers the same decadent sensory experience as every bathroom in the residence – showcasing terrazzo flooring, mosaic walls, fluted glass and wall sconce lighting.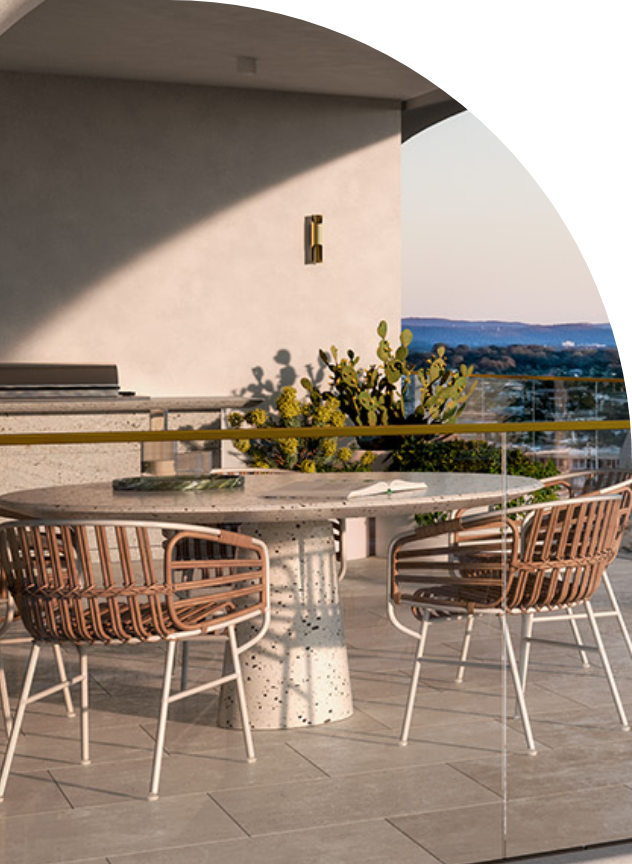 The residents-only outdoor terrace is a place of timeless style and natural serenity. This true sanctuary is framed by lush greenery and a generous pool that invites mid-week refreshment and weekend rendezvous alike. Marvel at the unrivalled vista of glistening ocean waters, verdant treetops and golden stretches of sand while soaking in a pace of life synonymous with an era gone by.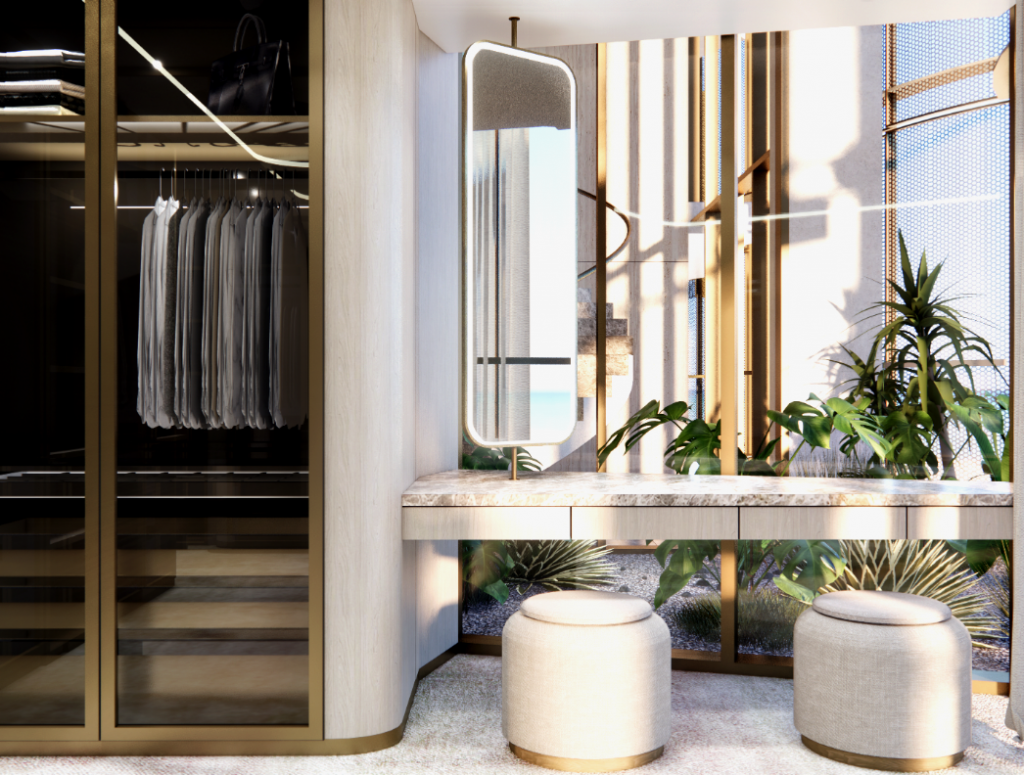 With architecture and design by Conrad Gargett, De-Luxe is the result of remarkable experience, coveted thinking, and industry-leading collaboration. Conrad Gargett prides itself on creating meaningful places for people. To each project, these bright minds bring unrivalled vision, innovative design and world-leading expertise. The breadth and depth of their experience is evidenced in their rich portfolio. De-Luxe will be no exception.
FOR MORE INFORMATION PLEASE USE THE FORM

Patrick Pancur
0422 228 229 
patrick@weiya.com.au